Welcome to the 2020 Fire Protection & Life Safety Forum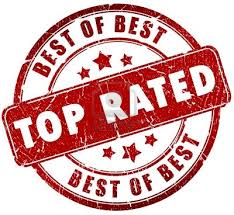 17th Annual - Fire Code Expo & Fire Protection Technology Exhibition
Code Updates, Latest Trents in Fire Protection Technology, and Continuing Education
17th Annual - Campus Fire Safety & Emergency Management Conference
Professional Development Conference
2020 - Firefighter Safety Symposium
Firefighter and Chief Officer Training & Continuing Education
Sponsored and Hosted by the UL Firefighter Safety Research Foundation
<![if pub11]>____________________________________________________________________________
March 2nd, and 3rd, 2020 - Hyatt Regency Hotel - Columbus, Ohio
Sorry - Registration is now closed for the 2020 Conference!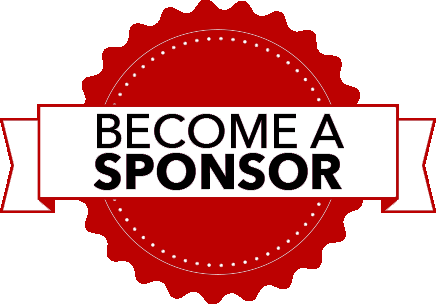 Attendee Registration Click Button for Exhibitor and Sponsor Information & Registration

<![if pub11]>____________________________________________________________________________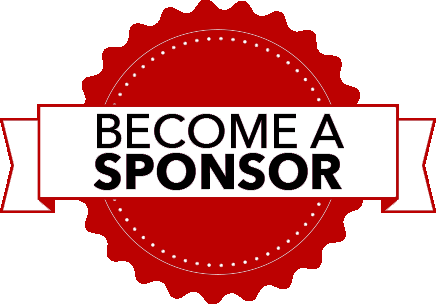 Click Button for all Exhibitor and Sponsorship Pricing & Information
<![if pub11]>____________________________________________________________________________
Thank You - Our 2019 Key Corporate Partners and Sponsors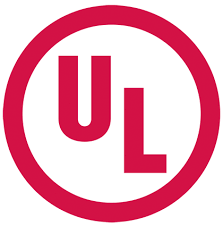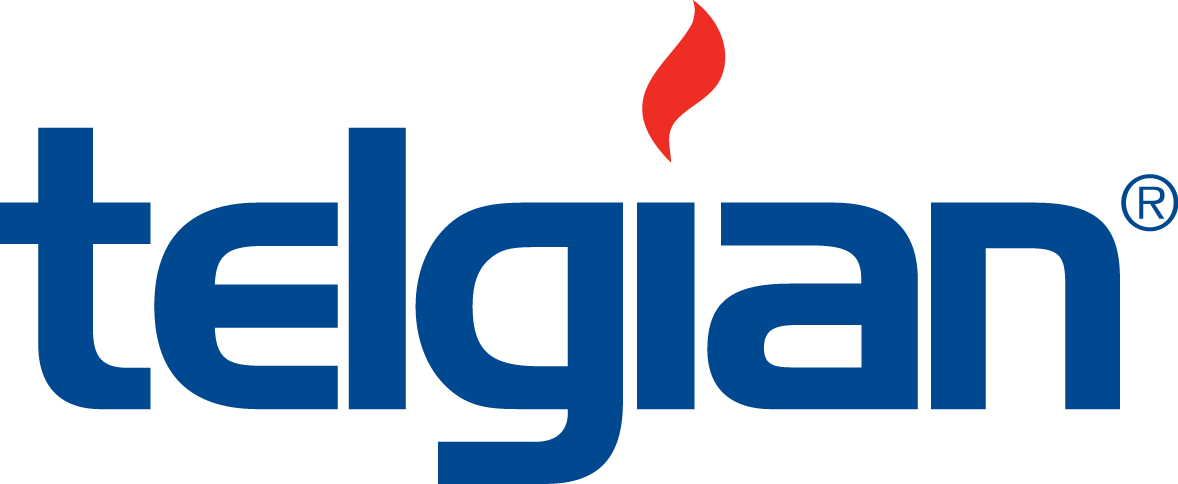 <![if pub11]>____________________________________________________________________________

Partners in Prevention is our primary theme. Fire and accident prevention is a movement committed to the idea that there is great success in working together to save lives and prevent property damage.
Prevention is more than fire safety, emergency management and fire protection. Prevention is also related to firefighter safety and wellness. The "Everyone Goes Home" campaign was designed to create programing to ensure firefighter safety is paramount to ensuring everyone goes home safely after their shift.

We provide (under one roof) the tools, education, ideas, experts, and networking opportunities to grow and expand your personal and professional development so you can make a difference in your community.
<![if pub11]>____________________________________________________________________________
Firefighter Safety and Wellness Symposium Sponsored by UL!
2-days of specialized firefighter and chief officer training and education
The Fire Code Academy is dedicated to the advancement of firefighter safety and wellness. We have partnered with The UL Firefighter Safety Research Institute (FSRI) to provide you two days of training and education dedicated to reducing firefighter injuries and deaths.

We are proud to announce our Firefighter Safety series will be hosted and sponsored by the UL Firefighter Safety Research Institute.

FSRI advances fire research knowledge and develops cutting edge, practical fire service education aimed at helping firefighters stay safe while more effectively protecting people and property. FSRI is dedicated to increasing firefighter knowledge to reduce injuries and deaths in the fire service and in the communities they serve.

With a team of experts and access to UL's infrastructure, equipment and vast knowledge and insights, FSRI conducts and disseminates cutting-edge research and training programs that focus on the changing dynamics of residential and commercial fires, and the impact they have on fire service tactics and strategies.

.

____________________________________________________________________________

2020 Conference Keynote Address

..

Leadership in Community Risk Reduction: The initial Response

David Whiting
Assistant Fire Chief - City of Columbus, Ohio (retired)
Fire departments around the country are beginning to change the way they address community safety. Modern fire departments exist not only to respond to and mitigate emergencies, but also to act as their community's primary risk reduction entity. In the fire service, this new approach to community safety and prevention has been termed "Community Risk Reduction" (CRR).<![if pub11]>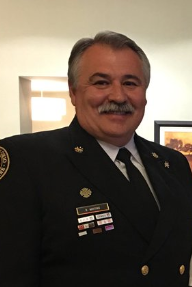 <![if pub11]>CRR is a process to identify and prioritize local risks, followed by the integrated and strategic investment of resources (emergency response and prevention) to reduce their occurrence and impact." CRR programs are about more than just educating on the importance of sprinklers or providing free car seat inspections. They require a commitment to doing a thorough and comprehensive assessment of your community and putting response and mitigation plans in place for each identified risk.
This keynote address will discuss how fire prevention involvement in a community risk reduction program is needed to be successful. Leadership is an important component of any organization and as fire prevention leaders you must be aware of the pitfalls you will encounter. This presentation will address the importance of evaluation and needs assessment of the organization and personnel. Address leadership issues and how to be successful and navigate the many challenges we face today in our organizations and the community at large. In addition, the need for professionalism, certification and educational components of our inspectors.
The overall presentation is an overview of what it takes manage and administer a program today while giving you the tools to continuously evaluate the organization and the community needs.
NFPA 3000 Explained- Understanding the Scope and Role of the Fire Service & First Responders
Tom Parrish
Vice President - Telgian Corporation
Member - NFPA 3000 Technical Committee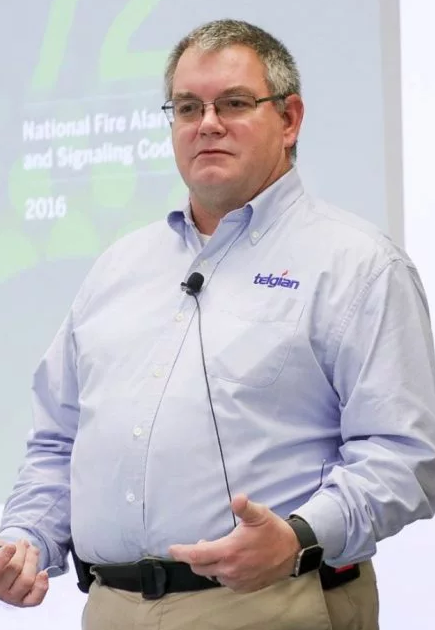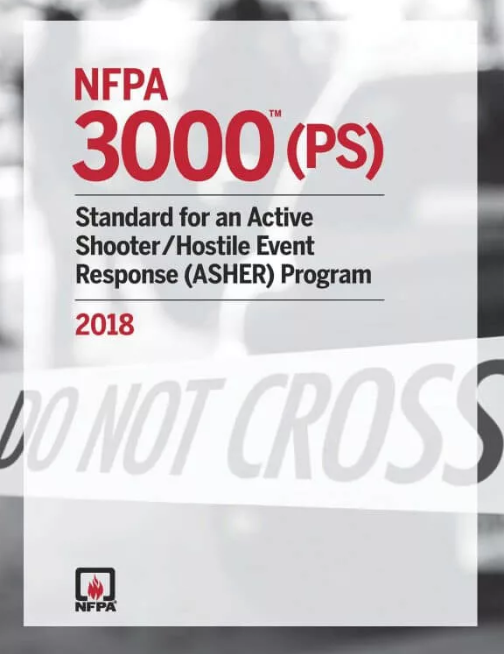 The National Fire Protection Association (NFPA) released NFPA 3000™ (PS), Standard for an Active Shooter/Hostile Even Response (ASHER) Program to help communities deal with the fast-growing number of mass casualty incidents that continue to occur throughout the world. Serving as the first of its kind, NFPA 3000 provides unified planning, response and recovery guidance, as well as civilian and responder safety considerations.
In this keynote address Tom Parrish will present an overview highlighting the scope and purpose of the standard. This presentation includes a discussion about bringing together key stakeholders in order to develop and implement a program that reduces the risk and impact of these events, as well as why the standard does not attempt to prescribe specific strategies or tactics that are best determined by facility managers and first responders.
NFPA 3000 Standard for an Active Shooter/Hostile Event Response (ASHER) Program was developed by experts from a wide range of specialties and sets forth requirements for communities to establish unified planning, long before an active shooter/hostile event occurs. This cohesiveness reduces confusion and makes better use of resources, helping to save precious time and precious lives.
According to the NFPA, "Nationwide and around the globe, communities are facing an increasing number of tragedies involving active shooter and/or hostile events. The need for an integrated preparedness, response, and recovery program is greater than ever before."
____________________________________________________________________________
Welcome to the Annual Conference and Expo
This annual conference historically provides training and educational workshops, presented by the nation's leading fire & life safety, security, code enforcement, fire protection and emergency management professionals.
We are the only international conference focusing exclusively on campus fire safety, emergency management, code enforcement, life safety, firefighter safety, and fire protection (under one roof).

This Conference is continually ranked as the "Best of it's Kind"...
W
e
focus this annual event on bringing you as much education and training related to all of these areas, so you can receive the "best value for your training dollar".

Most of the educational facilities in this country are K-12 public schools and small colleges & universities. Administrators and K-12 staff wear "many hats" when dealing with "campus safety".
Since 2000, there has been a definite downward trend to campus-related fire deaths since its peak in 2006-2007. The last fatal fire in a fraternity was 2006 and the last residence hall fire death occurred in 2005, a testimony to the strong efforts being made by schools and communities across the country.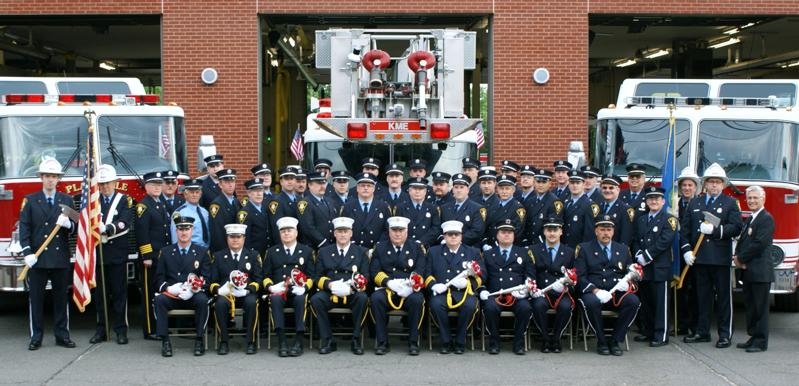 Fire Service, Fire & Building Code Officials, and AHJ training is a big focus of this annual event as well. Understanding how the codes work, fire protection systems operate, the legal aspects of code enforcement, and how to manage such a unique operation are some of the staples of how this conference has become one of the best of its kind.
Firefighter safety is a new component. This topic is very relevant and we are proud to offer some of the best knowledge and education available.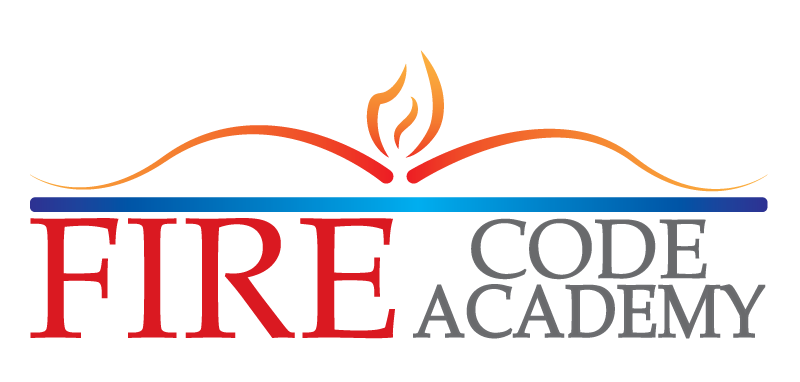 Our corporate division, The Fire Code Academy, provides training from quality presenters and engineers relating to fire protection, plans review, and much more. These programs benefit the campus professional as well as the fire service, law enforcement and fire code officials. A college or university campus is really nothing more then a small city with the same issues as larger communities. Much of this training fits both campus life and municipal code and fire officials.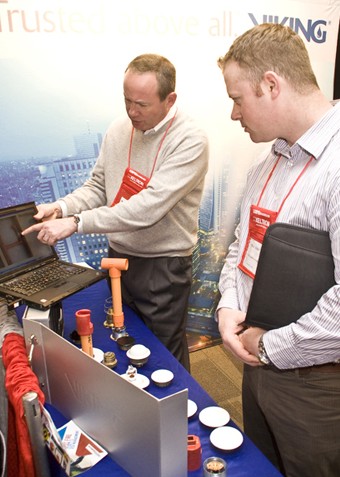 What do our attendees keeps them coming back? They know there's no better place to be when looking for ways to do a better job… update their knowledge… solve a problem… save money… and much more. Whatever the reasons may be, you're sure to find plenty of great reasons of your own to attend this highly talked about and best rated conference of its kind!
Each year about 300 professionals from all over the country—and around the world—consider attending this Conference & Expo a MUST.
The purpose of this annual event is to provide high-quality education, technology and networking opportunities. Our multiple day, multiple track format offers a self-directed, facilitated learning environment with education sessions, interactive forums, and extensive exhibitor & technology presentations.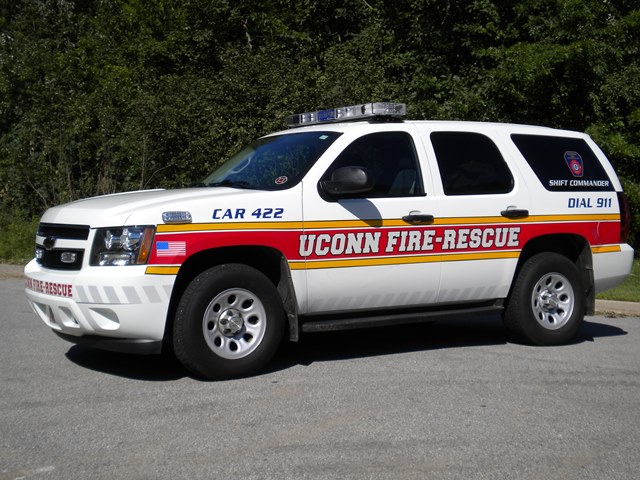 Does your Campus have its own Fire Department?
Are you a small Fire Department with the response area covering a College or University?
Do you rely on students as part of your Fire/Rescue response?
If you can answer yes to one of more of these questions, then plan on attending this event and participating in the Campus Fire Department Symposium.
We received several requests for programming specifically for Campus Fire Departments and/or those departments who respond onto campus and rely on students as part of their emergency response staffing.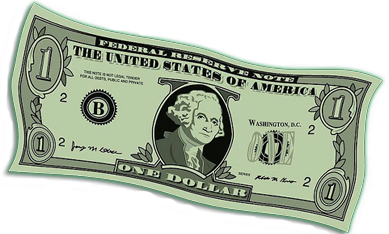 EDUCATIONAL VALUE FOR THE DOLLAR SPENT - We understand today's budgeting choices. One of the reasons we are ranked as the best conference of its kind, is because the value you receive for the dollar spent. No other event provides discounted savings for multiple attendees from one organization or confidential financial assistance for those organizations and campuses with economical hardships.
We continually keep our prices low while providing truly valuable training to keep fire safety and emergency management "Proactive not Reactive".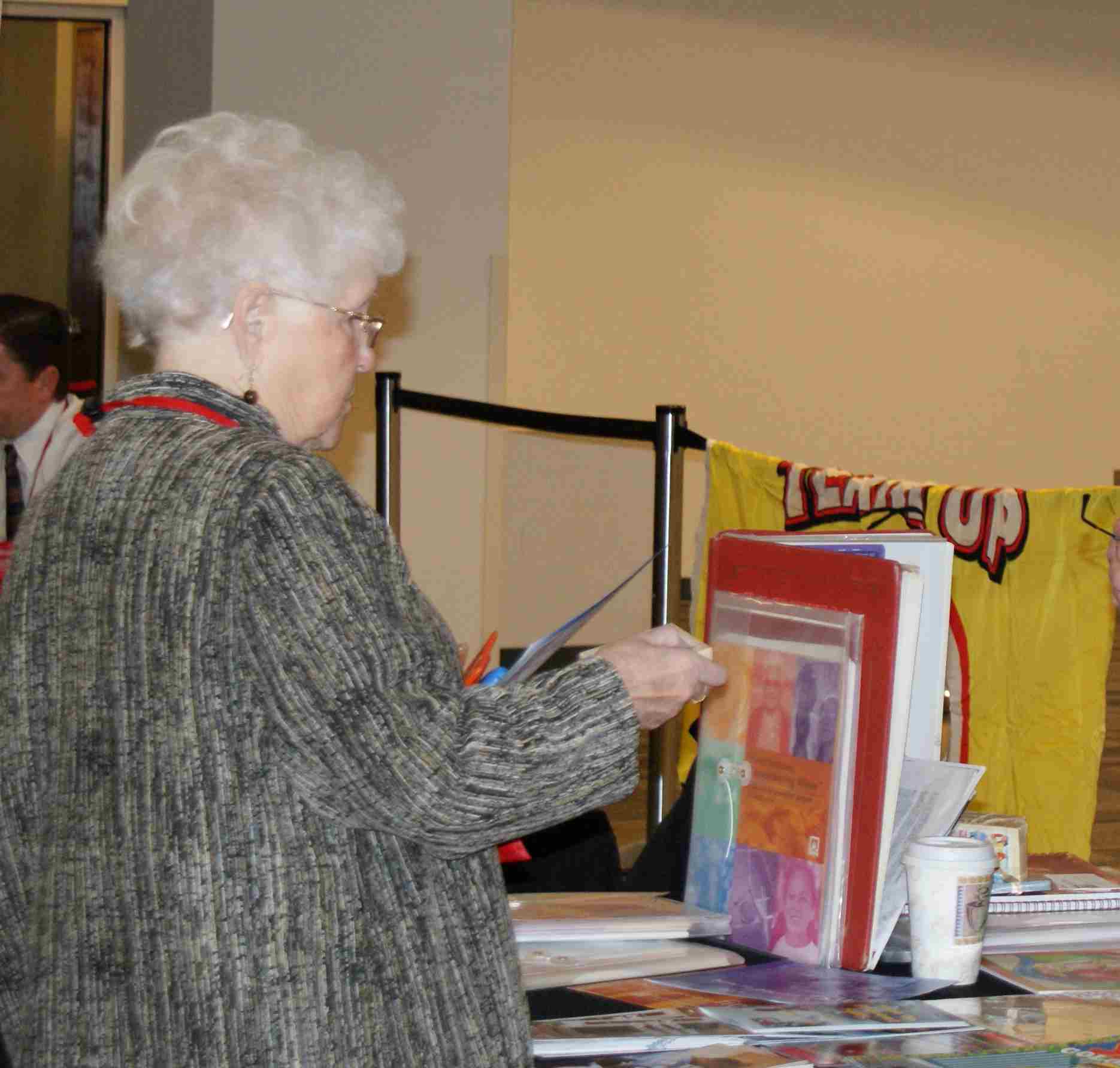 All attendees receive two days of training & education, breakfast breaks, lunch, and more...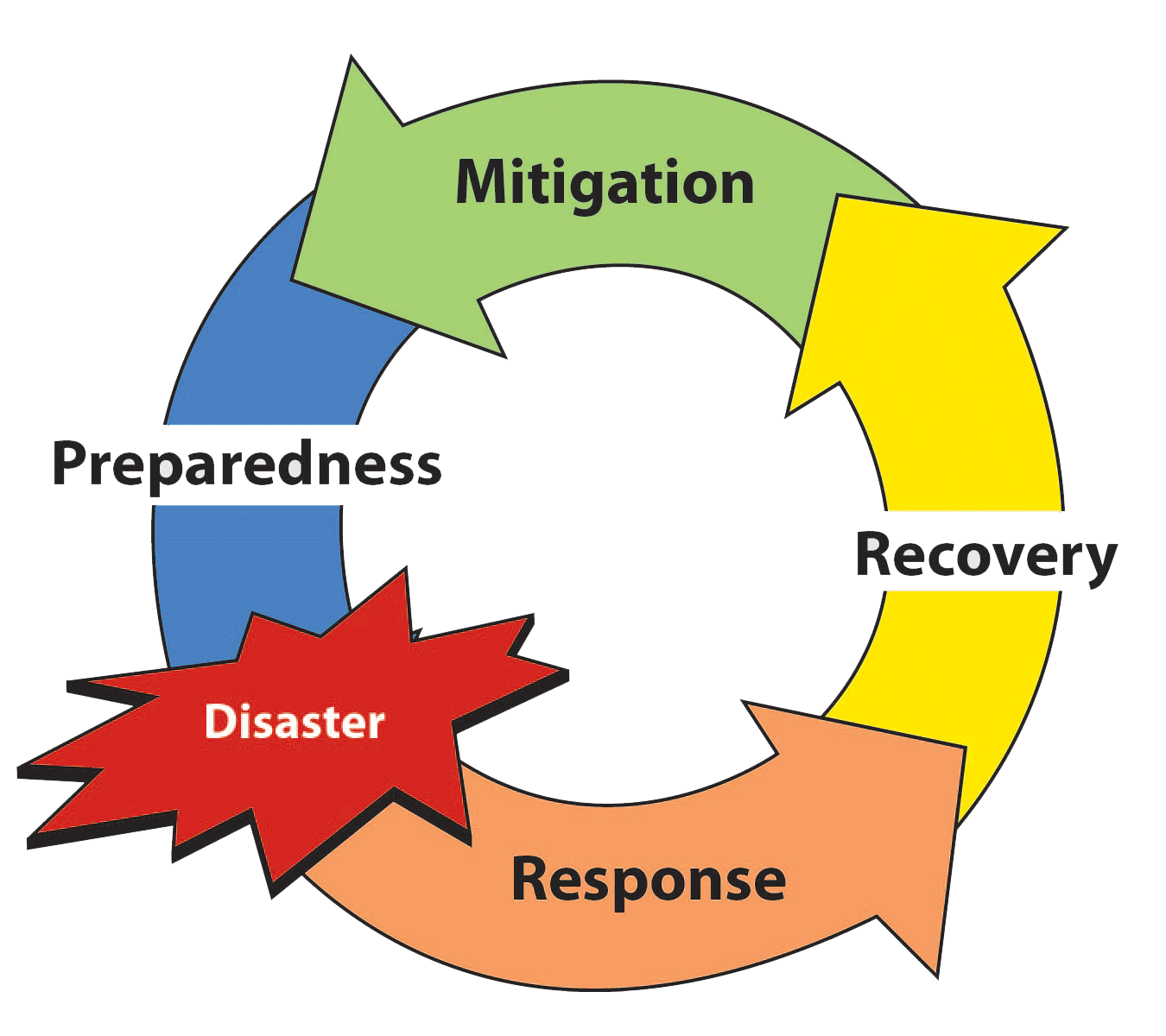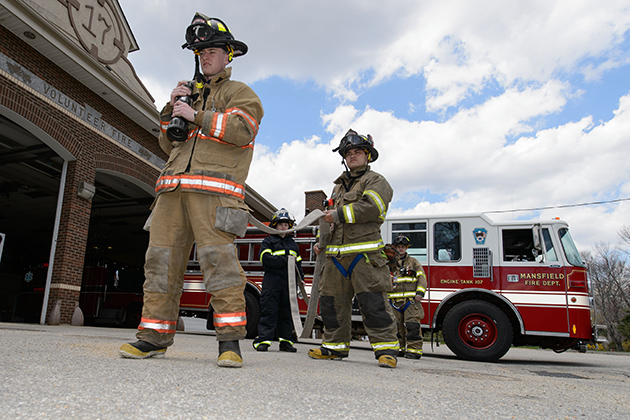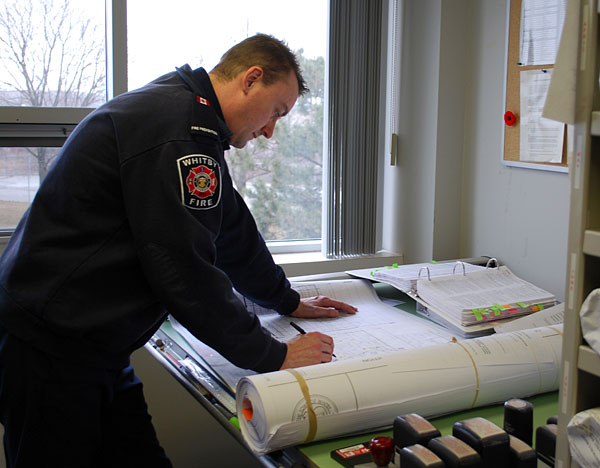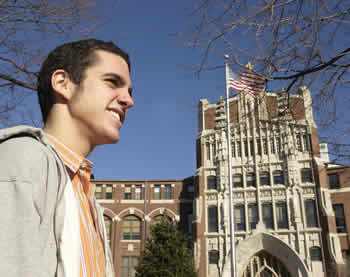 ____________________________________________________________________________
"After the Fire" - a very heartwarming true story.....
Alvaro Llanos and Shawn Simons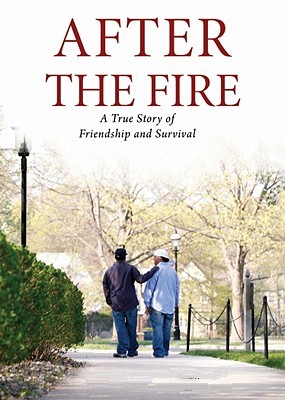 On January 19, 2000, a fire raged through Seton Hall University's freshman dormitory, killing three students and injuring 58 others.
Among the victims were Shawn Simons and Alvaro Llanos, roommates from poor neighborhoods who made their families proud by getting into college. They managed to escape, but both were burned terribly.
AFTER THE FIRE is the story of these young men and their courageous fight to recover from the worst damage the burn unit at Saint Barnabas hospital had ever seen. It is the story of the extraordinary doctors and nurses who work with the burned.
Alvaro and Shawn talk more about their ordeal of being college burn victims nationally at many colleges across the country. They also speak at high schools as well as fire safety training or firefighting seminars and conferences. Their motive is to be advocates for fire safety and prevention so that no other students will have to endure the pain that they suffered. Also, they strive to be the voice of many burn victims across the country who may feel "trapped in their new skin."
Their story is one of survival, perseverance, inspiration, hope, courage and friendship. They inspire to motivate students and professionals that life will give you many obstacles. It's how you overcome those obstacles by drawing strength, knowledge and motivation from those around you.
_________________________________________________________________
The Glenn A. Gaines Memorial Award for Excellence in
Campus Fire Prevention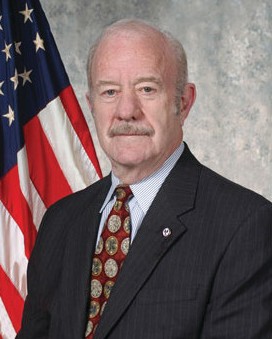 The Glenn A. Gaines Memorial Award for Excellence in Campus Fire Prevention is presented annually to those campuses or fire departments who unselfishly contributed to the greater good by providing effective fire safety education through program development, delivery, organization, and creativity in an effort to reduce the number fires on campus and in off campus student housing.
We will present the award recipient for 2019

This award is named after Chief Glenn Gaines, the former Deputy U.S. Fire Administrator for the U.S. Fire Administration (USFA). Chief Gains had a strong commitment to campus fire safety and fire prevention. He was always interested in listening to success stories related to campus fire prevention and in-turn, he would offer thoughtful insights on what steps a campus community should work towards to help better protect students across the nation.

For more information about The Glenn A. Gaines Memorial Award please Click Here
____________________________________________________________________________
Fire Code Academy is now a Learning Partner with Columbia Southern University
Students completing any of our training programs two days or longer or attending the "Life Safety Forum"
(The Fire Code Expo) annual conference may be eligible to use our learning partnert benefits.
Columbia Southern University is pleased to have Fire Code Academy (FCA) as a Learning Partner. As a member, this partnership provides a reduced tuition, plus many additional benefits. And, for your convenience, all programs are offered in an online format.
The Learning Partner Program provides exclusive benefits to FCA students, as well as all spouses and children. Benefits of the partnership include:

• 10% tuition discount on all classes and waiver of the Application Fee.
• Textbooks provided at no cost.
• Exclusive Scholarship Opportunities for Learning Partner members.
• A complimentary evaluation of previously earned college credits and training/professional certifications for consideration of transfer credit.
• Complimentary access to our Writing and Math specialists through the Student Success Center.

About CSU - Columbia Southern University is a completely online university offering Associates and Bachelor programs in Fire Science & Fire Administration and a Masters programs in Public Administration/Emergency Services Management. CSU also has programs in a wide variety of other disciplines.
____________________________________________________________________________
Why Columbus, Ohio?
Columbus is located within 550 miles of about 50% of the U.S. and 30% of the Canadian population. With five highways running through the city, it couldn't be easier to get around. Flying is just as easy, as the John Glenn (Columbus) International Airport is just 10 minutes from downtown and is served by many major airlines, offering more than 150 daily departures. Major carriers served by the International Airport include: AirTran, Air Canada, American, Delta, Southwest, United and US Airways. Taxis are widely available city-wide with the average fare from the Columbus Airport to downtown only about $25.
This years conference is located in the Columbus Arena District. Click here for for information
Click here to Experience Columbus Ohio!
______________________________________________________________
Certificates Awarded for Two Days of Continuing Education Training
FIRE INSPECTOR AND FIREFIGHTER CEUs - The Expo is one of the larger training and educational gatherings that providing a valuable resource for: Fire Code Officials, Campus Fire Safety Professionals, Fire Fighters, Fire Inspectors, Building Officials, Fire Protection & Construction-Related Professionals, and many others. Code officials, building inspectors, design professionals, and others look to The Fire Code Academy and The Fire Code Expo to enhance their skills and knowledge necessary to excel in today's challenging world.
.
We will be awarding training certificates showing two days of training and education.
.

Ohio BBS Credit - The Ohio Board of Building Standards approves Continuing Education Courses for Fire Protection Inspectors and building department personnel. The courses may be used for the attainment of goals that are connected with technical and professional development as they relate to enforcing and interpreting Building and Fire Protection codes & standards. We will have several presentations approved for BBS CEUs.
.
Ohio Certified Firefighters and Fire Safety Inspectors - Programs offered through the FCA meet and/or exceeded the continuing education requirements as set fourth in the Ohio Administrative Code (OAC) for Firefighters and for Fire Safety Inspectors.
______________________________________________________________
2020 Conference & Expo Location

For 2020, we will be returning to the Hyatt Regency Hotel - Columbus, Ohio. This facility is located as part of the Greater Columbus Convention Center and Visitors Bureau.
Hotel Address: 350 N High St, Columbus, OH 43215
_________________________________________________________________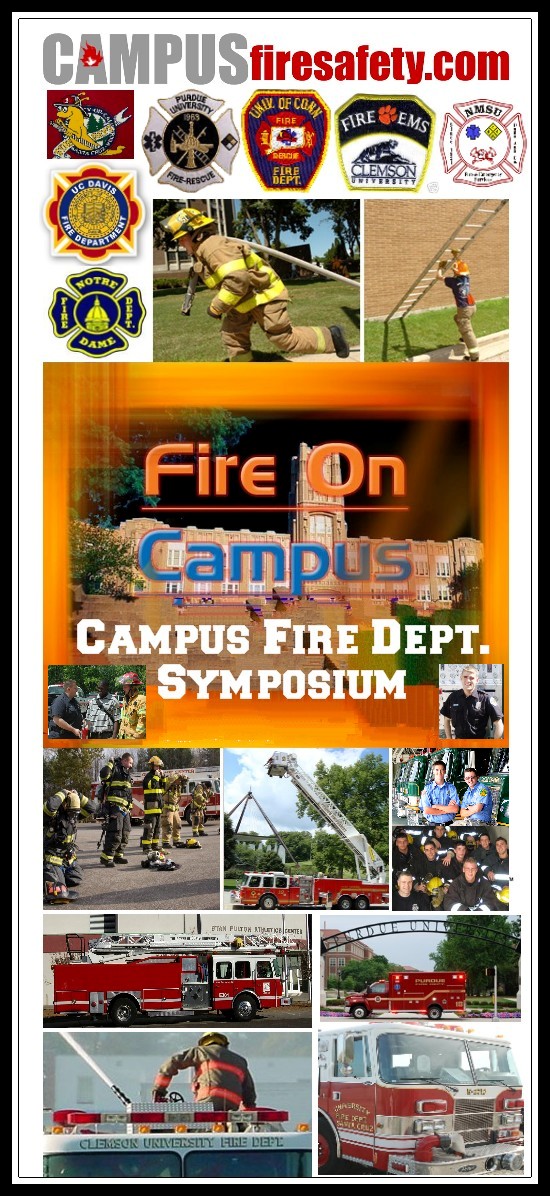 Campus Fire Department Symposium
Previous Participating Campuses
Clemson University Fire Department
New Mexico State University Fire Department
University of California at Davis Fire Department
University of California at Santa Cruz Fire Department
Purdue University Fire Department
University of Connecticut Fire Department
University of Notre Dame Fire Department
Other Participating Organizations
CAL Fire
Mississippi - Office of State Fire Marshal
New Concord Fire Department (Home of Muskingum College)
Ohio University
Shepherdstown Fire Department (Home of Sheppard College)
___________________________________________________________
What are people are saying about our conferences and services?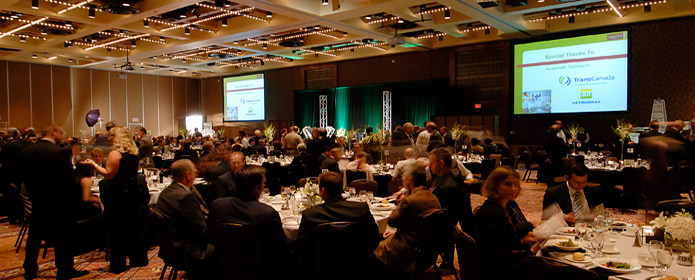 I was impressed!! Campus fire safety is a narrow, niche field and making a relevant conference, I imagine, is a challenge. That challenge is also what makes it so important. In our comparatively small industry, the networking, vendor validity, and conference content is so important because our unique needs would be marginalized in a larger, more broad setting. Thank you, again!!
- Deputy Chief Michael Makuch, Univ. of Connecticut Fire Departmentt.
I would like to comment on the annual expos. I have been able to attend many of these programs. I've been in the facility operations, management, maintenance, and property loss prevention for almost 30 years. In that time I've been to many conferences, expos, training courses and worked with property loss companies like Factory Mutual, Marsh and others. The quality of the Campus Fire Safety Annual Conference and Expo is one of the best I've ever attended. It's not the biggest, and it's not in an exotic location. However, it is one of the best I've ever been part of. It is well run, well received, relevant, useful with a broad range of topics, and it's very interesting. The vendors are top rate and appropriate.
- Cris Wadham, Plant Operations and Maintenance, Wright State University
.
"AS A UNIVERSITY VICE-PRESIDENT I HIGHLY RECOMMEND THIS CONFERENCE TO ALL WHO HAVE A DEDICATED AND VESTED INTEREST IN KEEPING OUR STUDENTS SAFE AND PLANNING FOR EMERGENCIES".
- R. M. Norman; Senior Vice President for Finance/Business Services (Miami University)
"YOU FOLKS DO AN AWESOME JOB. I WAS PROUD TO BE PART OF YOUR ANNUAL EVENT - GOOD LUCK"
- Tonya Hoover; State Fire Marshal - California (ret.) / Supt. National Fire Academy - United States Fire Administration
"TRAINING AND EDUCATION IS PARAMOUNT TO THE SUCCESS OF OUR MISSION. THIS CONFERENCE PROVIDES ALL THE TOOLS NEEDED FOR SUCCESS".
- Robert R. Rielage; State Fire Marshal Ohio (ret)
"IT WAS AN HONOR TO HAVE BEEN PART OF THIS PARAMOUNT EVENT. THE PRESENTERS YOU HAVE HERE THIS WEEK ARE VERY KNOWLEDGEABLE AND PROVIDED FOR A GREAT CONFERENCE".
- James Lee Witt; FEMA Director appointed under President Bill Clinton
"THANKS FOR THE OPPORTUNITY TO MEET SO MANY PEOPLE FROM AROUND THE WORLD WHO ARE INVOLVED WITH
CAMPUS FIRE SAFETY".
- Glenn A. Gaines; Acting United States Fire Administrator
"ONE OF THE MOST ORGANIZED AND WELL RAN EVENTS I HAVE ATTENDED. IT WAS A PLEASURE TO HAVE MADE THE TRIP UP THERE
FROM TEXAS".
- David Giordano; Fire Chief, College Station, Texas - Home of TEXAS A&M University
"NOBODY DOES IT BETTER WHEN ORGANIZING PROGRAMS SUCH AS THIS".
- Michael P. Bell, State Fire Marshal Ohio (ret)
"I HAVE HEARD NOTHING BUT POSITIVE COMMENTS ABOUT YOUR COMPANY, YOUR PROGRAMS & CONFERENCES".
- Kelvin J. Cochran, United States Fire Administrator appointed under President Barack Obama
_________________________________________________________________
Additional Attendee Comments
"GRAND SLAM EVERY YEAR!"
"I HAVE BEEN TO EVERY CONFERENCE YOU HAVE HOSTED AND THEY ONLY GET BETTER"
"I HAVE NEVER SEEN SO MANY FIRE PROTECTION ENGINEERS PRESENTING AT AN EVENT SUCH AS THIS"
"EXCELLENT-KNOWLEDGEABLE PRESENTERS!"
"AS AN EXHIBITOR I LOOK FORWARD TO YOUR SHOW EVERY YEAR!"
"ALL OF MY STAFF HAVE ATTENDED OVER THE YEARS AND EACH YEAR IT GETS BIGGER AND BETTER'
"I'VE BEEN TO MANY CAMPUS SAFETY EVENTS, THIS ONE OUTSHINES OTHERS I HAVE ATTENDED"
"WELL WORTH THE COST" - "YOU TREAT YOUR PRESENTERS WELL"
"AWESOME KEY-NOTE ADDRESS" - "SEE YOU NEXT YEAR!!"
"YOU ALWAYS DO A GREAT JOB!!" - "GREAT LOCATION"
"EXCELLENT VARITY OF TOPICS AND DISCUSSIONS!"
"THE ONE-STOP-SHOP CONCEPT HAS MADE THIS CONFERENCE WORTH THE COST AND TRIP"
"MOST WELL ROUNDED CONFERENCE FOR THE COLLEGE CAMPUS WE HAVE ATTENDED"
"YOUR STAFF IS ALWAYS SO HELPFUL AND FRIENDLY"
"I MANAGE SECURITY, FIRE SAFETY, AND EMT FIRST RESPONSE - YOU COVER IT ALL!!!!"
"I RECOMMEND THIS CONFERENCE FOR ALL CAMPUS SAFETY PROFESSIONALS"
"SOME OF THE MOST ENTHUSIASTIC SPEAKERS I HAVE SEEN AT A SAFETY CONFERENCE"
"Don't Change a thing!"
_________________________________________________________________
Campus Fire Safety Com LLC and The Fire Code Academy
Life Safety Forum Conference Team
81 Mill Street - Suite 300
Gahanna, Ohio 43230

Office: 614-416-8077
Copyright Campus Fire Safety Com LLC and The Fire Code Academy © 2000-2019 all rights reserved.