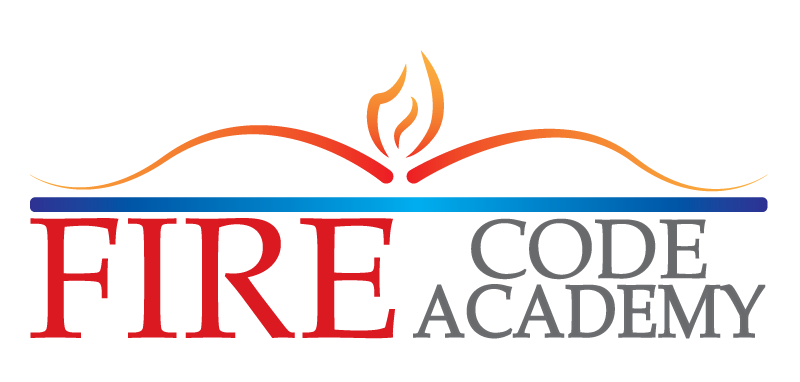 Campus Fire Safety Fire Code Academy Life Safety Forum Corporate Partners Leadership Team Contact Us
<![if pub11]>_______________________________________________________________________
Welcome to the 2020 Fire Protection & Life Safety Forum
17th Annual - Fire Code Expo & Fire Protection Technology Exhibition

17th Annual - Campus Fire Safety & Emergency Management Conference
2020 - Firefighter Safety Symposium

Main Conference Website
____________________________________
.
March 2nd and 3rd, 2020 - Hyatt Regency Hotel - Columbus, Ohio


This is our official "Call For Presentations and Speakers". We would like to invite you or someone you know to come and speak at our annual conference.
We are looking for 60 minute presentations. We have listed some ideas at the bottom of the page, however, we are open to ALL topics and suggestions related to our theme.

You've spent years honing your skills. Now share your experience and knowledge by submitting a proposal to be a presenter. The conference committee is currently accepting proposals for the 2020 Conference and Expo.

All presenters will receive a full conference registration package as a show of thanks for your participation.
If you are presenting at the conference and representing a public college/university, not-for-profit educational institution, fire department, not-for-profit organization, or governmental agency - you will receive a $115 hotel room stipend (for the Hyatt Regency Columbus only) to help offset the cost of your hotel stay.

If you are presenting at the conference and representing a private college/university, business, including consulting firms, you will be responsible for the cost of your hotel stay.
.
We do not allow commercialization of our presentations, however you are permitted to give a brief overview of the company you represent and the services/products they/you provide.


2020 Preferred Subjects and Presentation Topics


1. Fire Protection General - Fire Alarms, Sprinkler System, Fire Extinguishers and Other Systems.
Including how to effectively inspect, test and maintain your own equipment and the liabilities of "in-house" inspection and
testing programs
2. Fire Inspection & Code Enforcement - All aspects.. legal issues, techniques, etc...
3. Fire Safety on Campus- Including training programs and resources for residence life staff.
4. Fire Inspection Practices and Principles
5. Emergency Management
6. Firefighter Health, Safety and Wellness
7. Large Assembly Sporting and Special Events - Large Assembly Operations
8. Coordinating, Managing, and Understanding Fire Drills
9. Marketing Fire Safety and Fire Prevention
10. Off Campus Fire Safety - Off campus housing inspections, and information. What is your community/Campus doing?
11. Legislative Updates - What's happening around Washington as it relates to campus fire and safety legislation
12. ADA Compliance and Information
14. Laboratory Safety / Environmental Safety: research facilities?, Chemistry labs?
14. Student/RA Training & Education - Creating effective training and educational programs... What works and what doesn't
15. Fire and Life Safety Public Education
16. Mass Notification - Its more than just text messages and announcements...
17. Active Shooter and "Run-Hide-Fight"
18. Continuity of Business Operations
19. Senior Management and Administrative issues
20. Food Truck(s) Fire Safety
21. Hospital and Healthcare Safety including Patient Safety and Hospital Accreditation
22. Life Safety Code Information
Submission Criteria
To submit a presentation proposal please send the following information in an e-mail to: Presenter@firesafetyexpo.org or click the submit proposal button below to launch an e-mail.
I. Presenters name and contact information including e-mail addrss
II. Organization represented and job title
III. Title of the 60 minute presentation
III. 150 to 200 word abstract marketing description of the program
IV. Identify the 3 major learning outcomes of the presentation
V. The number of times and locatons this program has been presented
VI. Resume or CV of the primary presenter
Presentation submissions are due by October 15, 2019
All accepted powerpoint and presentation information will need to submitted to no later than January 15, 2020.
Note:For accrediation purposes, all Fire Protection and Fire Code related powerpoint and presentation information must be submitted by December 20, 2019.

_______________________________________________________________________________________________
The Glenn A. Gaines Memorial Award for Excellence in Campus Fire Prevention
The Glenn A. Gaines Memorial Award for Excellence in Campus Fire Prevention is presented annually to those campuses or fire departments who unselfishly contributed to the greater good by providing effective fire safety education through program development, delivery, organization, and creativity in an effort to reduce the number fires on campus and in off campus student housing.
We will present the award recipient for 2019

This award is named after Chief Glenn Gaines, the former Deputy U.S. Fire Administrator for the U.S. Fire Administration (USFA). Chief Gains had a strong commitment to campus fire safety and fire prevention. He was always interested in listening to success stories related to campus fire prevention and in-turn, he would offer thoughtful insights on what steps a campus community should work towards to help better protect students across the nation.

For more information about The Glenn A. Gaines Memorial Award please Click Here
_______________________________________________________________________________________________